Press Release - Almost 200 Dogs Saved from South Korea's Dog Meat Trade Arrive in the US to Find Homes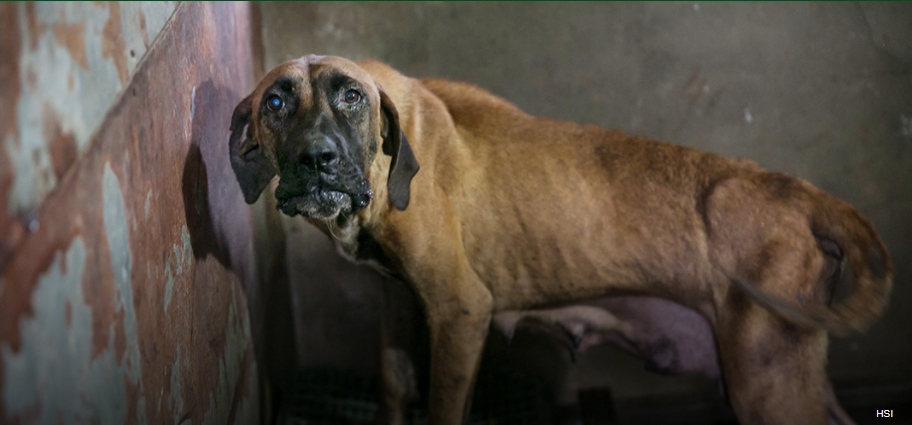 FOR IMMEDIATE RELEASE
CONTACT:
Nyketa Gaffney, Public Relations Manager
(513) 526-3767
Ngaffney@spcacincinnati.org
11900 Conrey Rd., Cincinnati, OH 45249
Nearly 200 Dogs Saved from South Korea's Dog Meat Trade Arrive in the US to Find Homes; the SPCA Cincinnati to Rescue 23 Of Those Dogs
Shelters in D.C., Ohio, Maryland and Pennsylvania take dogs for adoption
Cincinnati, OH – A plane carrying 196 dogs saved from South Korea's brutal dog meat trade just touched down in the United States to start their search for loving homes! This rescue mission was made possible by Humane Society International and Humane Society of the United States, who have longstanding partnerships with the SPCA Cincinnati. Due to COVID-19 safety precautions, HSI's U.S. team quarantined for two weeks at a government-sanctioned hotel in Seoul before being allowed to head to a dog meat farm in Haemi to rescue the dogs. These dogs include golden retrievers, a poodle, Korean jindos and mastiffs, Pomeranians, terriers and a Labrador. Join the SPCA Cincinnati in Sharonville as we welcome our first international rescues at 11900 Conrey Road, Cincinnati, Ohio 45249 at about 7 a.m. today!
The 23 rescue dogs the SPCA Cincinnati is expected to take in will be evaluated, receive the veterinary treatment by SPCA Cincinnati medical staff, and be in warm beds with nutritious food for the first time in their lives! In addition to the SPCA Cincinnati, humane societies in Pennsylvania, Maryland, and Virginia are also participating in these rescue efforts. Our focus is rehabilitating these animals from a medical and behavioral standpoint with every available resource, ensuring that they are healthy and adoptable.
Of the 196 dogs, 170 were rescued by HSI from a single dog meat farm closed down by a charity in partnership with the farmer. The efforts of local Korean animal welfare groups and Humane Society International's campaign, including dog farm closures which have been featured on prime-time Korean TV and national news, have been instrumental in shining a spotlight on this cruel industry. South Korea is the only country that intensively farms dogs for human consumption on a large scale. An estimated 2 million dogs a year are reared on thousands of dog meat farms across the country.
It is a priority to the SPCA Cincinnati to make a difference in animal welfare at every level of the industry. Our organization is proud to be a partner of the Humane Society of the United States, and to assist Humane Society International in saving South Korean dogs!
Check out some of our dogs in this video below!