Celebrating 150 Years of the SPCA Cincinnati!
Check out the video for our 150th Anniversary Community Partner Launch Event!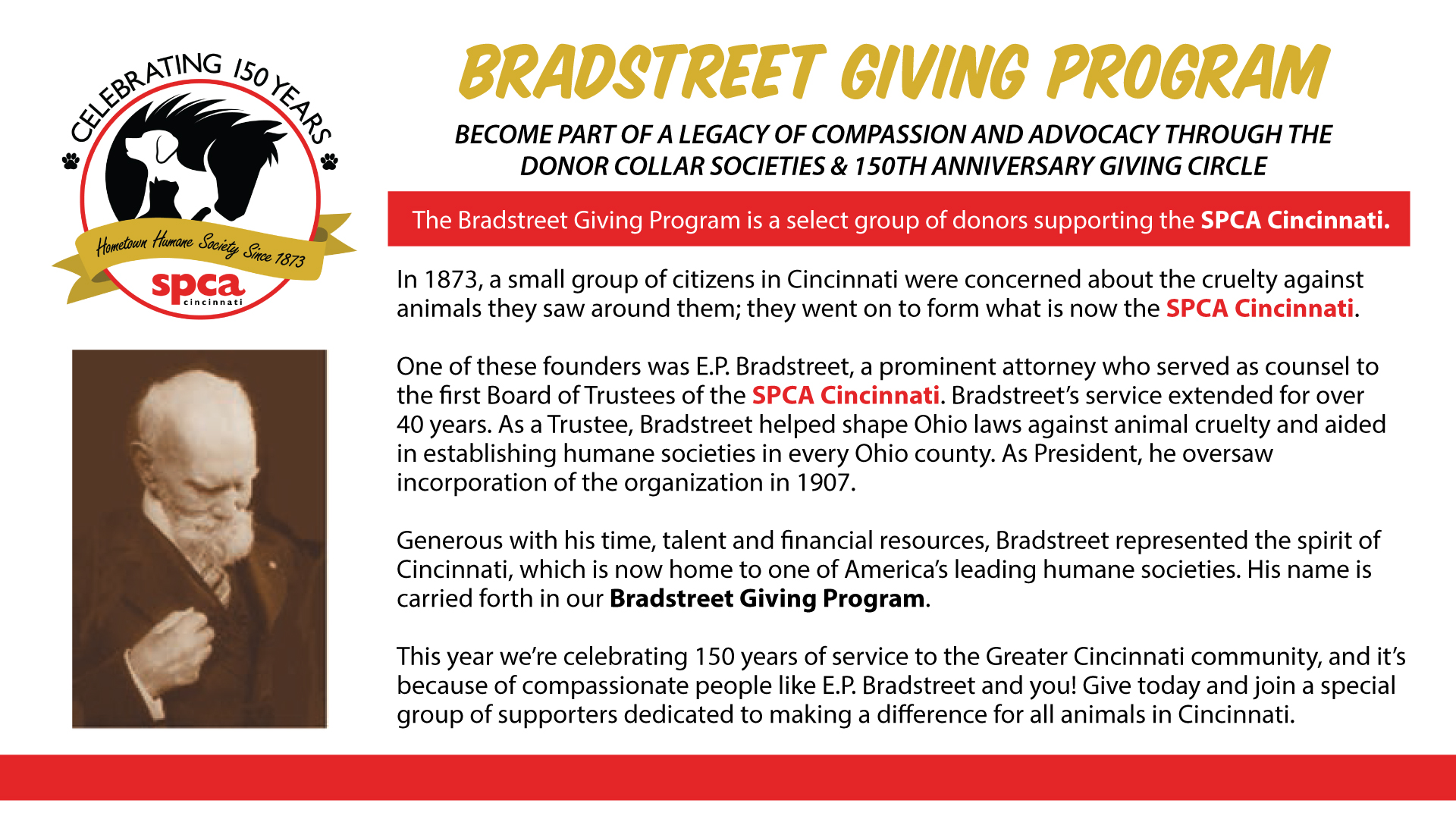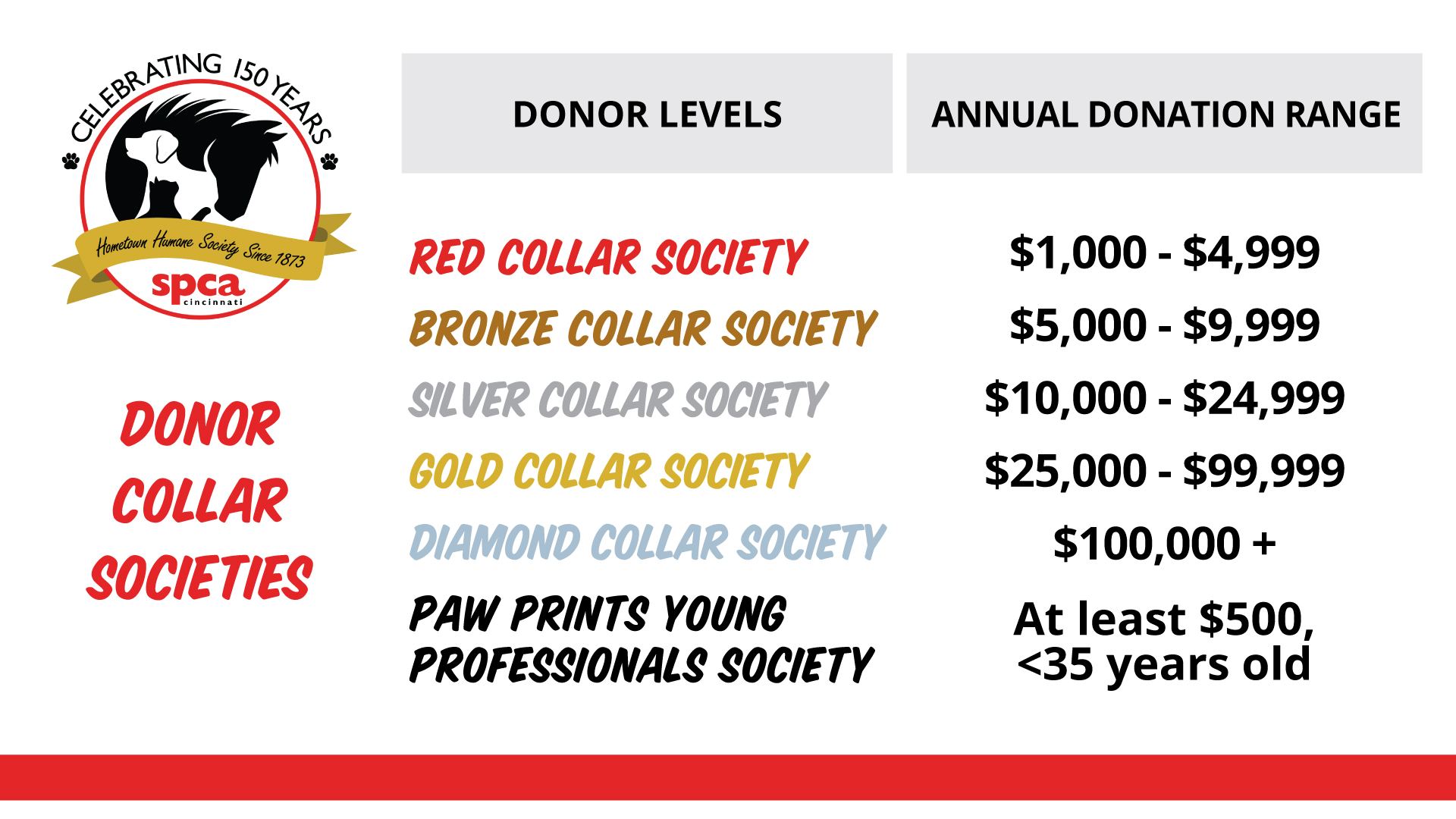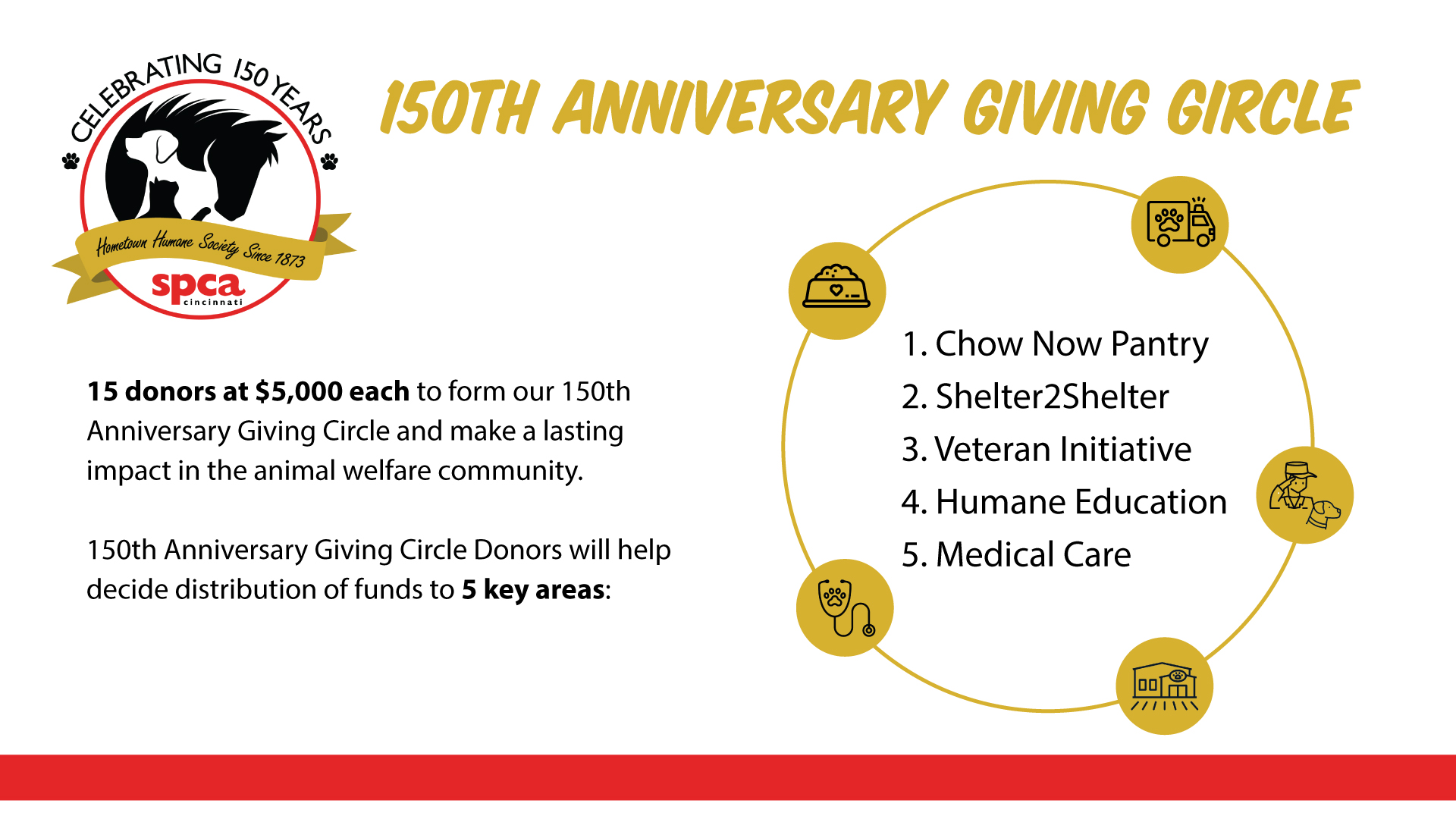 Keep an eye on this site for further details! If you'd like to donate and become part of one of our Donor Collar Societies or our 150th Anniversary Giving Circle, your contribution today will count towards one of these programs. Thank you for all you do for our animals!