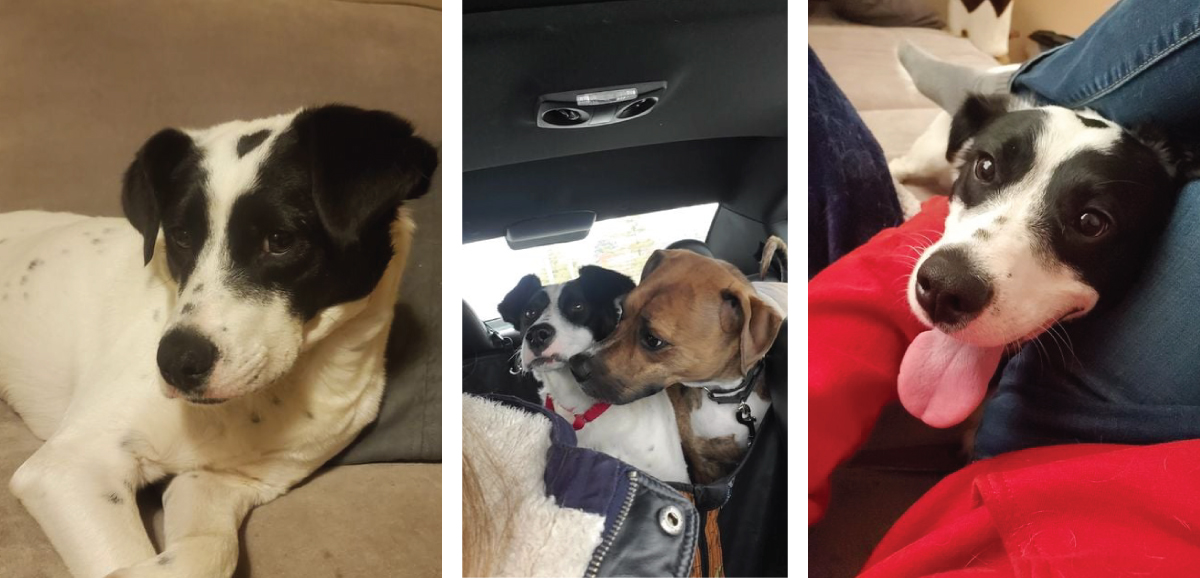 Anna, now Maggie – "Hello! I have an update on Maggie (formally known as Anna). Since adopting her back in November, she has been thriving! She completed her heartworm treatments thanks to your Veterinary staff. She absolutely loves her new brother Ralphie, along with any other dog she meets. She's the sweetest girl and I'm so thankful you allowed me to take her home."

Sugar, now Gunny – "We are so happy with our rescue! We rescued Gunny (formerly Sugar) the day after Thanksgiving 2019, so we have had him for a little over a year. He was a surprise for my husband who had been asking for a dog for several years... As you can see in his before-and-after picture, he is fat and happy now, and we love him. We've been very fortunate that he has not had any accidents in the house, and has been through training classes. He is a wonderful addition to our family. Thank you for all that you do."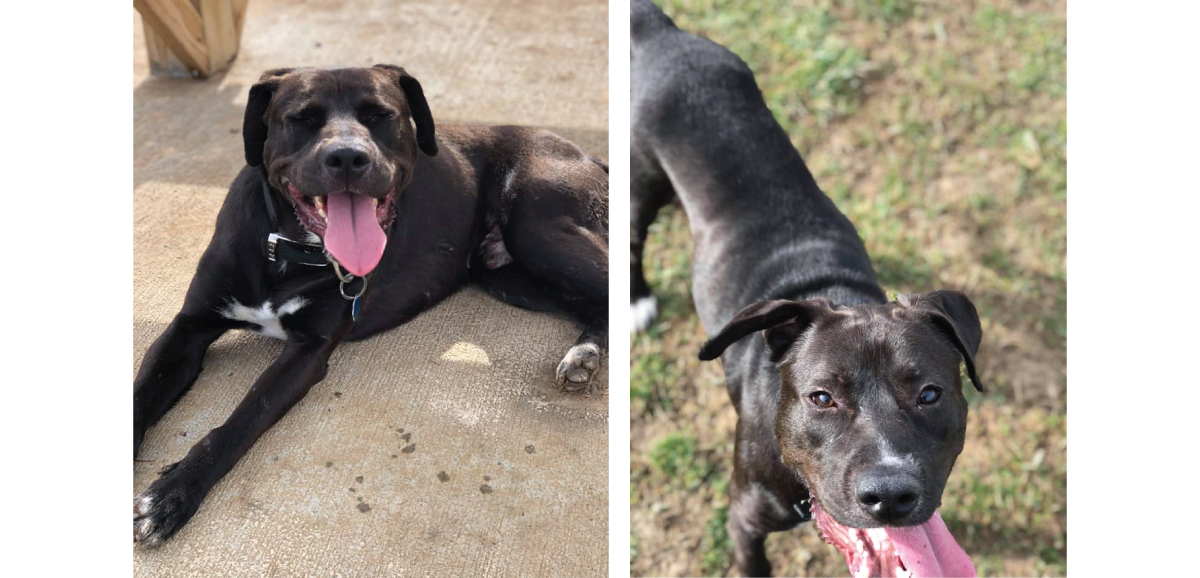 Morris – "Hi! I adopted Morris last Sunday, and I wanted to give you guys an update on him since he's been home! We cannot thank you enough for letting us take him home. He's been a wonderful man to our family! He's getting along with my cats and my kids! So, thank you again."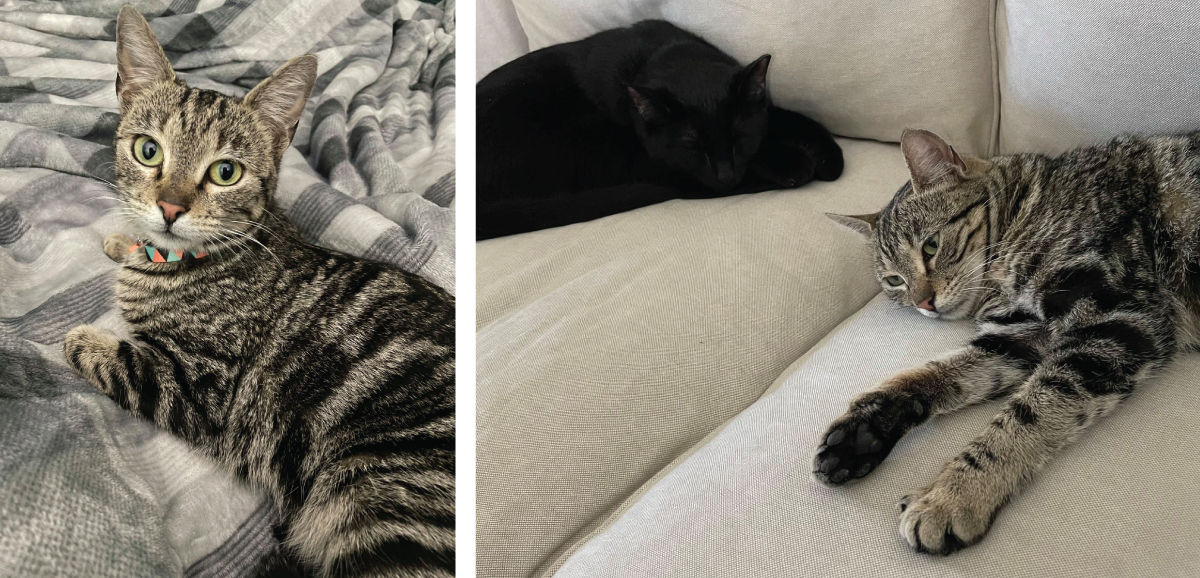 Deuteronomy, now Peanut – "I adopted "Deuteronomy" from your Sharonville shelter on Saturday, and I just wanted to give you an update. We renamed her Peanut and she is fitting in so well with our other cats! She loves snuggles and lap cuddles and she makes such a great addition to our family. She even tolerates all the affection from my 3-yr-old son. Thank you so much!"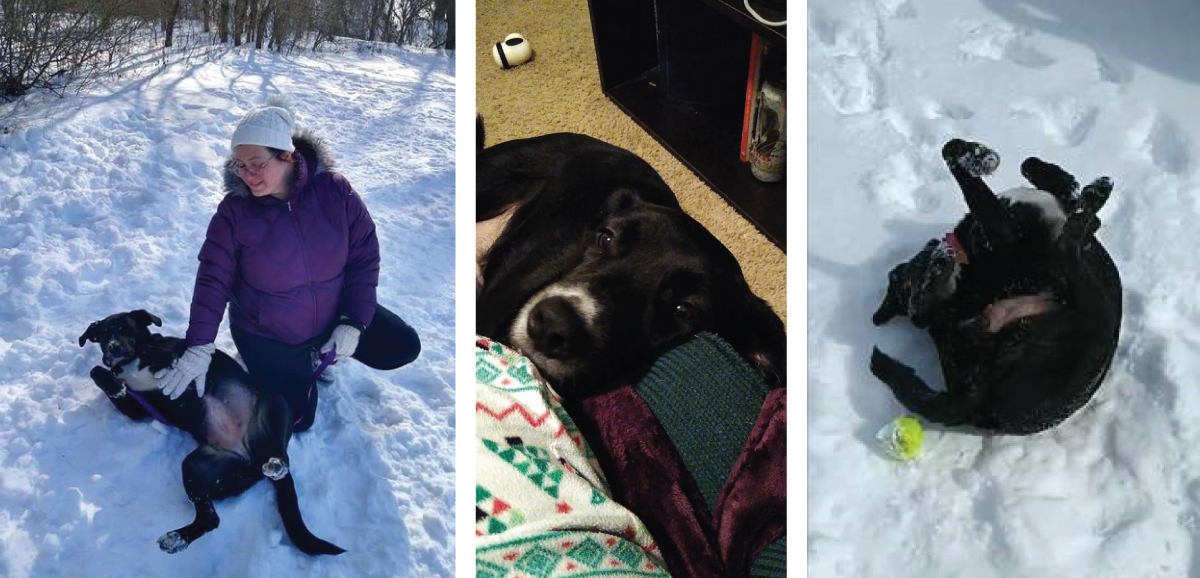 Trico, now Shelby – "Hi! I adopted Trico, now Shelby, [about] four weeks ago. Thought you might enjoy an update. She is a wonderful dog. She's become pretty good on the leash and loves her daily walks. She is a big ham and loves all the tummy rubs. She is very much a family member now!"